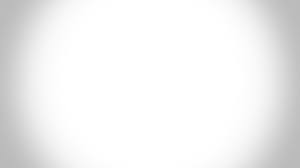 Content Count

863

Joined

Last visited

Days Won

28
@susanmcgowan is this your sway baby? Number 3? I hope this little one is your sweet little girl x

Early girl but could be rising when do you find out the gender?

We all knew it! This is a boy nub just like my son's nub congratulations mama boys are the sweetest little things

Oh your little boy is so sweet wanting a sister my 5 year old always says we need 2 more girls so there's mummy an two girls an daddy an two boys lol he wants to completely even out the family

Oh I don't know its tricky dismiss my lean lol wait for others to chime in. Do you have anymore pictures or a video I hope you have pink on board I have 2 boys an hope to one day get pink too fingers crossed for you x

Second photo is all girl congratulations

I'd say maybe boy #4 because there is some angle in that dangle

Hey how did the scan go? Hope your ok an everythings going well x

How many days to go now??? Exiting

Yay for Friday also my 30th birthday hope your blue dreams come true a mother's instincts are right 80% of the time with gender prediction x

Your chances of this baby being a girl are high but yes there's still a chance. Prepare yourself mentally for a girl but if at the anatomy scan they tell you it's a boy then that's a bonus but just ready yourself, I already had my boy an wanted my second to be a girl I was honestly heart broken when I found out he was another boy my story is on here if you want to read it I was pretty upset to say the least manly because I only wanted two kids now my second boy is my world! Hes a mini me in everyway including looks personality we even prefer the same foods my oldest is just like his dad. With each child you have a different connection I'm so happy he's a he an I wouldn't change a thing. Sorry I'm rambling lol an I haven't even got out of bed an had a coffee yet just have alot to say an support because I've been there

I'd love to have 5 girls they will have such special moments together in life like prom an their weddings I have two sisters an it's great we're best friends i wish there was more of us built in best friends x

@kiwimumof-5 @Chloe Louise what do you girls think?