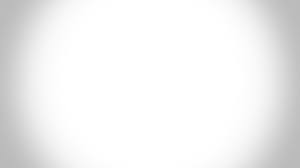 Content Count

11

Joined

Last visited
Recent Profile Visitors
The recent visitors block is disabled and is not being shown to other users.
UPDATE! We just found out that's its a BOY!!! Y'all were right! The nub theory was correct for this one ??? Thank y'all for you're guesses!!

Thank you for he explanation, @NG1st!! That makes me feel a little more confident that it may be a big! I can't wait to find out tomorrow! ?

Any last minute changes? Do you think this could be a girl? I keep getting told that it was too early and that this could still be a girl! Finding out tomorrow morning for sure!! TIA

So my 16 week scan is on Thursday and I'm SO nervous! I would LOVE to have a little boy but have heard from several others that their ultrasound tech was incorrect from the nub theory! Do y'all think there is any way this could be a girl?? I would be disappointed but will love my baby no matter what!!!

Thank you! I'm in denial! I have convinced myself it's another girl. But we would love to have a little boy!

Any other guesses? I'm excited to hear boy predictions since we have a girl now and the grandparents have 0 grandsons!

Hello all! My name is Ashley and I am pregnant with my second child! My due date is July 15, 2018. I would love to hear from other mommies due around the same time! I have not confirmed gender yet, but have had all "BOY" predictions so far! We would be thrilled with a boy, as we have a daughter now and the grandparents only have granddaughters! We will confirm gender on February 1st via 3D ultrasound! I looked forward to hearing about other July mommy's experiences!

Thank you!! I'm excited to hear these boy predictions!

This scan was at 12w3d, by the way ?

The ultrasound tech guessed BOY! I just don't know if I'm convinced yet. I would love to have another opinion.