Prime Membership
$5.00
Prime Membership, for life
 
Get all access to the site and additional help from our moderators and admins 
 
If your pictures do not show any clues, you will be given a full refund, but will still have access and remain a Prime Member forever.
 
Please be patient as our Admin and site owner have full time jobs as well as being moms, but will try and help you within 24-48 hours. If you do not hear from us within a reasonable time please email site owner jenaemma at: 
 
jenaemma21016@yahoo.com
 
 

 
Thank you!!
 
At this scary and very uncertain time, please take care of you and yours closest to you. And of course; each other. Being pregnant most certainly makes you more vulnerable. We are here to help as much as we can. 
 
We have plans for a very happy and healthy future for you and your babies ❤️
 
The BabyNub Team 
 
 


---
Share
About Prime Membership
Prime Membership, for life
Get all access to the site and additional help from our moderators and admins 
If your pictures do not show any clues, you will be given a full refund, but will still have access and remain a Prime Member forever.
Please be patient as our Admin and site owner have full time jobs as well as being moms, but will try and help you within 24-48 hours. If you do not hear from us within a reasonable time please email site owner jenaemma at: 
jenaemma21016@yahoo.com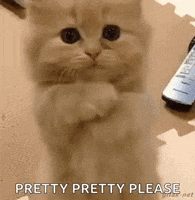 Thank you!!
At this scary and very uncertain time, please take care of you and yours closest to you. And of course; each other. Being pregnant most certainly makes you more vulnerable. We are here to help as much as we can. 
 
We have plans for a very happy and healthy future for you and your babies
The BabyNub Team